The Tarrytown Music Hall
The Tarrytown Music Hall is owned, operated and loved by The Friends Of The Mozartina Musical Arts Conservatory, a 501(c)(3) not for profit organization.
We exist to provide great arts and entertainment to Westchester and the surrounding region and to preserve, restore and upgrade our beautiful 1885 landmark theater.
2020 Show Your Love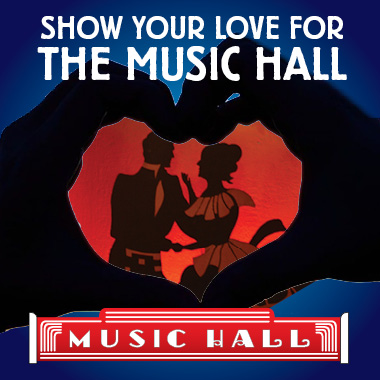 The Music Hall narrowly escaped the wrecking ball on Valentine's Day 1980 and has remained a labor of love ever since. Please make a tax deductible donation today to help us keep our historic, nonprofit theater going strong and serving our community!
Donate
Keep The Lights On
We need your help. Because of the Coronavirus Pandemic, we have had to cancel or postpone concerts and shows for the foreseeable future. These shows are the lifeblood for a nonprofit theater such as The Music Hall. Now that our ticket revenue stream has stopped, your help is more important than ever. Please consider helping us in any way you can so we can stay ready to resume the world-class performances and programs you love! Thank you.
Donate
Support the Music Hall
Donations made through our "Support the Music Hall" Campaign will be considered general, unrestricted funds, to be used for daily operations, maintenance or restoration.
Donate