THE LAST WALTZ Celebration featuring The THE BAND Band with the TTBB Horns & Special Guests (11/25/23)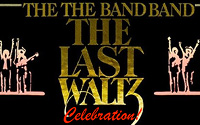 Ticket prices: $40-51
Fees Included

Tickets go on sale for
Premium Members: Monday 7/24 at 12pm
Members: Tuesday 7/25 at 12pm
Public: Friday 7/28 at 12pm
Presented by The Music Hall, supported by WFUV
On Thanksgiving Day in 1976, concertgoers packed San Francisco's Winterland Ballroom to witness The Last Waltz - the final performance of The Band's legendary 16-year career. The group, who had originally come to worldwide attention as Bob Dylan's backing band, had gone on to record eight albums on their own that featured such classic songs as "The Weight," "Up on Cripple Creek," and "The Night They Drove Old Dixie Down." The farewell party they hosted that Thanksgiving night featured a who's who of rock royalty from Bob Dylan, Neil Young and Eric Clapton to Van Morrison, Joni Mitchell and Ronnie Hawkins. "It was one of the most incredible concerts ever held" says The THE BAND Band's co-founder, Gary Solomon, who happened to be in the audience that night!
The THE BAND Band's Last Waltz Celebration revisits that magical Thanksgiving evening, performing The Band's hits and backing the guest artists performing Bob Dylan's "Forever Young," Ronnie Hawkins' "Who Do You Love," Van Morrison's "Caravan," and so many more.