An Evening with Bruce Hornsby (3/26/23)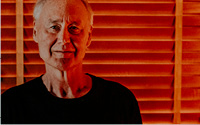 Ticket prices: $45-$75

Tickets go on sale for
Premium Members: Tuesday 1/10 at 12pm
Members: Wednesday 1/11 at 12pm
Public: Friday 1/13 at 12pm
Presented by The Music Hall, WFUV Media Sponsor
Bruce Hornsby returns to the Music Hall for an intimate solo performance. Bruce has built one of the most diverse, collaborative, and adventurous careers in contemporary music. Drawing from a vast wellspring of American musical traditions, the singer/pianist/composer/bandleader has created a large and accomplished body of work and employed a vast array of stylistic approaches. Throughout this period, Hornsby has maintained the integrity, virtuosity and artistic curiosity that have been hallmarks of his work from the start.
Hornsby and his band The Range's first album "The Way It Is" (1986) was steadily and slowly building in popularity in the U.S. when in August the title track exploded on BBC Radio One in England, then Europe, the rest of the world and finally in the United States. The record went on to sell three million records, the band played Saturday Night Live and opened for Steve Winwood, John Fogerty, Huey Lewis, the Grateful Dead and the Eurythmics before becoming headliners on their own tour supported by Crowded House.His three Grammy wins ( along with his ten Grammy losses!) typify the diversity of his career: Best New Artist (1986) as leader of Bruce Hornsby and the Range, Best Bluegrass Recording (1989) for a version of his old Range hit "The Valley Road" that appeared on the Nitty Gritty Dirt Band's "Will The Circle Be Unbroken Volume Two, and a shared award with Branford Marsalis in 1993 for Best Pop Instrumental for "Barcelona Mona", a song written and performed for the 1992 Olympic Games.