The Wizard of Oz Jr 2022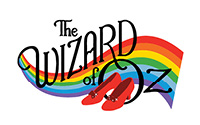 The Music Hall Academy presents KJK Productions' The Wizard of Oz
The Wizard of Oz, the Academy's 6th residency at Washington Irving School, is being provided to the school at no charge by the Academy. Directed by Allie Scherich. Performed by 3rd - 5th graders.
Follow the yellow brick road in this delightful stage adaptation of L. Frank Baum's beloved tale, featuring the iconic musical score from the MGM film. The timeless tale, in which young Dorothy Gale travels from Kansas over the rainbow to the magical Land of Oz, continues to thrill audiences worldwide.



Flowers may be purchased up to 36 hours prior to the performance

Small Presentation Bouquet $15
Large Presentation Bouquet $25
Single Stem Rose $7


Videos will be delivered digitatlly shortly after the performance

Purchased prior to the performance $30
Purchased after the performacne $35
Tickets
Free Admission
(Donations Appreciated)
General Admission