Stars of the Sixties (10/3/21) VACCINATED PATRONS ONLY SHOW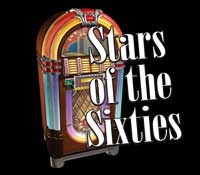 VACCINATED PATRONS ONLY SHOW
MASKS REQUIRED
Presented by Praia Entertainment Group.
Special Guest Appearance by Chris Ruggiero.
The Stars of the Sixties return to Tarrytown Music Hall with 5 of the biggest names of the era! Starring… Gary Lewis & the Playboys ("This Diamond Ring", "Count Me In", "Save Your Heart For Me", "Everybody Loves A Clown", "She's Just My Style" and "Sure Gonna Miss Her") top the list. Lighting Lou Christie will strike with all the hits that propelled him to the top of the charts again and again in the 60s, including "Two Faces Have I", "I'm Gonna Make You Mine", "The Gypsy Cried", "Rhapsody in the Rain" and, of course, "Lightning Strikes." Dennis Tufano, singing all the songs he made famous as the lead singer of the Buckinghams ("Kind of Drag", "Don't You Care", "Susan", "Hey Baby! They're Playing Our Song", "Mercy, Mercy, Mercy", "Back in Love Again"), The Happenings' original lead singer Bob Miranda ("See You in September", "I Got Rhythm" and "Go Away, Little Girl"), The Cyrkle, reunited after 50 years ("Red Rubber Ball", "Turn Down Day") Join us for this fun one-night-only reunion of some of the biggest hit-makers of the 60s!
Tickets will be honored on the new date. If you are unable to attend the new date, please email tickets@tarrytownmusichall.org with your order number to receive a full refund.\

Vaccinated patrons only-show:
Anyone unable to show proof of full vaccination will not be admitted to this event. A full refund will be issued. In accordance with NY State guidelines, valid proof of vaccination are: NY Excelsior Pass, vaccination card (digital copy acceptable. A valid personal ID may be requested as well. If you require a refund due to these changes, please email tickets@tarrytownmusichall.org and reference your order number.

Subject to COVID-19 regulations in force at time of event.