CANCELLED Krishna Das (4/11/20)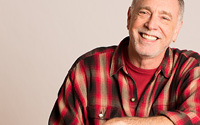 THIS SHOW HAS BEEN CANCELLED.
Presented by the Tibetan Home of Hope
Join Krishna Das and friends for an evening of sacred kirtan music to benefit the Tibetan Home of Hope. The event is co-hosted by the Kirtan Wallah Foundation. Krishna Das is an American vocalist known for his performances of kirtan, a Hindu devotional music. Since 1996 Krshna Das has released fourteen albums. He performed at the 2013 Grammy Awards, where his album, Live Ananda (2012), was nominated for the 2013 Grammy Award for Best New Age album. The benefit will support the Tibetan Home of Hope which provides shelter, healthcare and education to Tibetan children; a safe haven where children thrive academically and are also able to connect to their culture within a loving community.