Pop, Rock & Doo Wopp Live (3/2/19)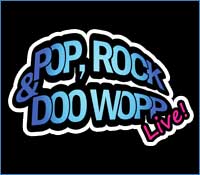 Presented by Praia Entertainment Group.
"Pop, Rock & Doo Wopp Live!" returns to Tarrytown Music Hall, with their biggest cavalcade of stars yet! Starring The Duprees ("You Belong to Me", "Have You Heard", "My Own True Love"), Larry Chance & the Earls ("Remember Then", "Never", "I Believe"), The Belmonts ("A Teenager in Love", "I Wonder Why", "Where or When", "That's My Desire"), The Mystics ("Hushabye"), The Marcels ("Blue Moon", "Heartaches"), Emil Stucchio & the Classics ("Till Then") and for the first time ever in Tarrytown, Long Island's favorite acappella group, The Traditions.