An Evening With Madeleine Peyroux (4/29)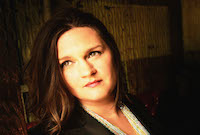 A Music Hall/Music Without Borders Co-presentation
The acclaimed jazz and blues vocalist returns to the Music Hall with her quintet! Twenty years after her recording debut, Dreamland, Madeleine continues her musical journey of exploring beyond the ordinary with Secular Hymns, a spirited and soulful masterwork of loping, skipping, sassy, feisty and sexy tunes delivered in a captivating mélange of funk, blues and jazz. With her trio that had been touring together for two years—electric guitarist Jon Herington and upright bassist Barak Mori—Peyroux set out to record in a live setting a collection of songs that have their own hymn-like stories of self-awareness and inner dialogue, a communal consciousness and a spiritual essence. While noting that she veers away from being "the normal jazz trio," Peyroux nonetheless brings her jazz sensibility into roots music territory in such a moving way that she captures the celebration and praise implied in the songs.