Nevermore (11/18)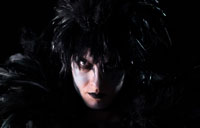 Presented by Westchester Circus Arts
With Generous Support from Ridge Hill
Poe's, "The Raven" as you've never seen before. Nevermore tells the story of lost love and harrowing apparitions in a vivid series of aerial acrobatics and dream sequences. Witness gravity-defying storytelling in this circus-theater adaptation of Edgar Allen Poe's, "the Raven."
*$45 Premium tickets include a meet & greet with the artist and Poe-inpired cocktails after the show.