Bob Baldwin & Friends - A Dave Valentin Music Benefit (11/7)
Loading Results....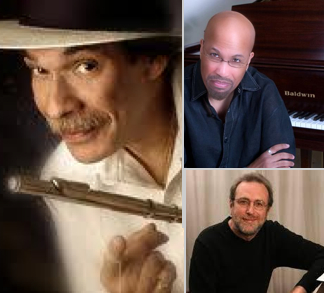 Dave Valentin suffered a serious stroke in March, 2012, has been in therapy and recovery mode, and has not performed since then. This fundraiser has been created to help Dave with medical expense surrounding his illness. Music performances by Dave's longtime sideman, Pianists Bill O'Connell, and Bob Baldwin, as well as musical friends of the great Latin Jazz Grammy Flutist including Ragan Whiteside, Chieli Minucci, Dave Samuels, Mayra Casales, Paquito
D'Rivera, Eddie Montalvo
and more.
($26.50 - $35 in advance $33.50 - $41 day of show)