Fill The House 2019! To Benefit Feeding Westchester!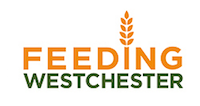 Beginning on Monday, October 14, 2019, The Tarrytown Music Hall, with support from our sponsor Franzoso Contracting, will be partnering with Feeding Westchester to organize a food & donation drive. Feeding Westchester is a 501c3 that leads hunger action programs and mobilizes the resources needed to eradicate hunger in Westchester County.
Please join us as we attempt to "Fill The House!" with holiday grocery bags. Each bag will provide a family of four with a nutritious holiday meal this season. Our challenge is to collect enough bags to FILL EVERY SEAT in The Music Hall. Together we will FILL THE HOUSE with Food, Music and our wonderful Community Spirit!
Westchester County has 200,000 people who are at risk of hunger or are facing food insecurity. The suburbs have seen a whopping 64% increase in poverty and hunger over the past 15 years. PLEASE consider contributing a bag of food in order to help us reach our goal! TOGETHER, we have an opportunity to offer significant help to our local community.
We will also be accepting donations on their behalf. This food and donation drive will commence before the performance by
Buddy Guy on Thursday, November 14, 2019.
WHAT FOODS ARE NEEDED?
Please see the list.
Each bag must contain the same non-perishable items specified by Feeding Westchester. CTown supermarket of Tarrytown & Ossining will be happy to assist you and will have bags already filled and ready for purchase to make shopping easy! The estimated cost is $25.00 per bag.
Bags may be dropped off at The Music Hall during Box Office hours: Wednesday – Saturday from 12pm until 5pm, or, 3 hours prior to shows. They may also be dropped off at Franzoso Contracting, 33 Croton Point Avenue, Croton-On-Hudson, NY 10520, Monday - Friday 7am - 5pm or Saturday 7am - 4pm
PLEASE, spread the word and encourage your friends, local community organizations, businesses, and residents, to collect Holiday Bags within their groups, workplaces, and neighborhoods...and HELP US FILL ALL 843 SEATS!
Please click here
, in order to purchase show tickets if you would like to join us on November 14, for
Buddy Guy at 8:00 PM
. We will be presenting Feeding Westchester with the collected donations before the show!
To view the shopping list for the grocery bags, please visit our website, or contact
Nancy Zallo
Thank you so much for joining us for this challenge!