Fill The House! To Benefit The Foodbank For Westchester!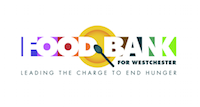 Westchester County has 200,000 people who are at risk of hunger or are facing food insecurity. The suburbs have seen a whopping 64% increase in poverty and hunger over the past 15 years. Please join us and help us reach our goal! Together, we have an opportunity to offer significant help to our local community.
TO VIEW THE SHOPPING LIST FOR THE HOLIDAY GROCERY BAG ITEMS PLEASE CLICK HERE
CTown of Tarrytown will have a special in-store display, making shopping for this list convenient. We will begin accepting donations and donated Holiday Bags today, and this food and donation drive will commence with the Tusk - The Ultimate Fleetwood Mac Tribute concert at 8:00 PM on Saturday, November 25th.
PLEASE, spread the word and encourage your friends, local community organizations, businesses, and residents, to collect Holiday Bags within their groups, workplaces, and neighborhoods...and HELP US FILL ALL 843 SEATS!
WHAT FOODS ARE NEEDED?
Please click here to see the list
. Each bag must contain these 16 specific non-perishable items. (Our local sponsor CTown supermarket of Tarrytown, will have a special in-store display to make shopping easy! The estimated Cost is Less Than $25.00)
Bags may be dropped off at The Music Hall during Box Office hours: Wednesday – Saturday from 12pm until 5pm, or, 3 hours prior to shows. We will also be accepting donations from 12pm – 7pm on the day of the show. Those who do join us will be encouraged to take a selfie in our historic lobby and share their good work on social media. #FILLTHEHOUSE
Thank you so much for joining us for this challenge...together we will FILL THE HOUSE with Food, Music and our wonderful Community Spirit!
Thank you so much to CTown of Tarrytown and Coffee Labs Roasters for joining The Music Hall as generous local sponsors for this community event!